ABOUT NANCY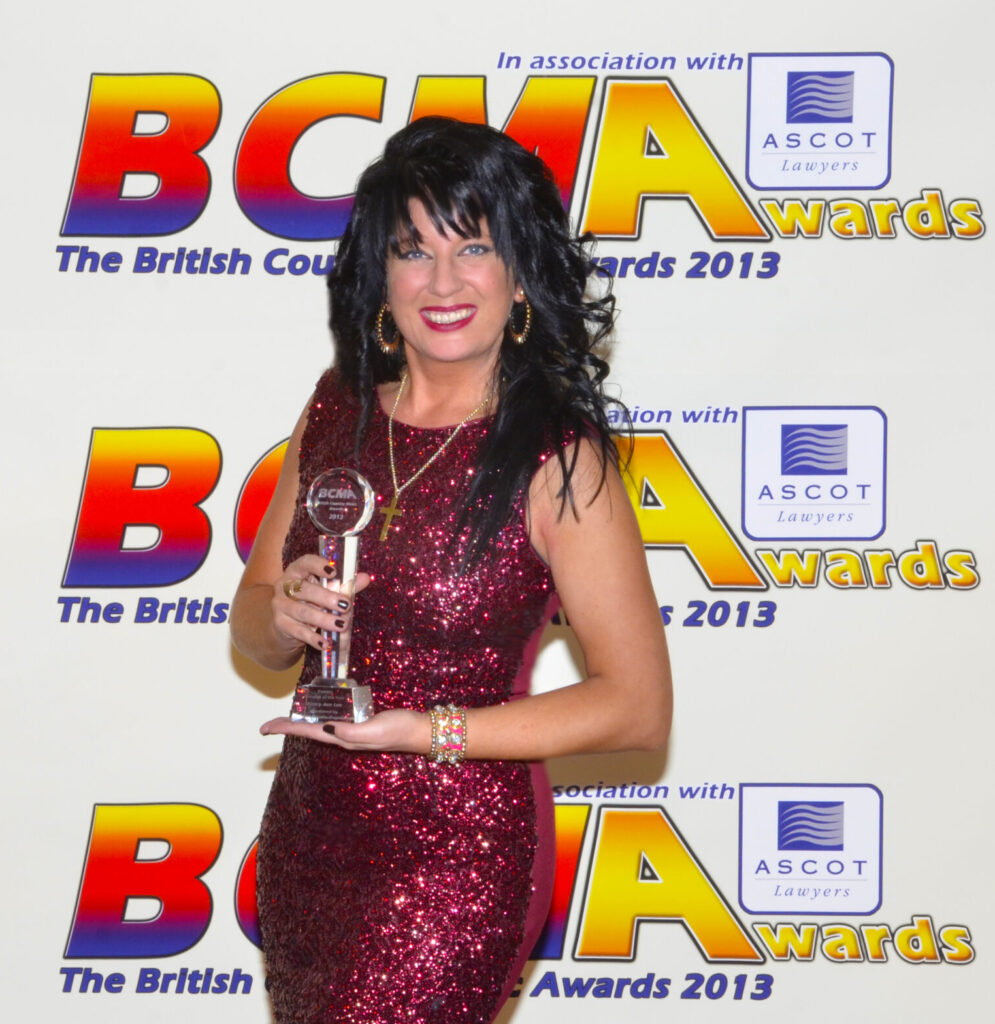 Nancy Ann Lee 

Singer, Songwriter, Musician, (Award Winning)
Compère, Host & Presentation (Award Winning)

Radio Dj, Live Radio, Pre-Recorded Radio 
Live Tv, Pre-Recorded Tv, Acting, Extras  & Walk On Experience.



Actress
Accents – Well Spoken British – Northern – Broad Yorkshire – 
Soft Southern American
Versatile, Adaptable, Changeable Looks / Appearance

SNATCH – All That Glitters –  S1 E1 aired Oct 31, 2017
CORONATION STREET

Experience
Stage, Theatre, Arena, Festival, Hotel, Cruise, Club. 
Sound Crew 
Dj & Host
Studio Recording
Song Writing ( Award Winning & Chart Success )


Event Management

Instruments
Lead Vocals , Harmony Vocals, Acoustic Guitar, Bass Guitar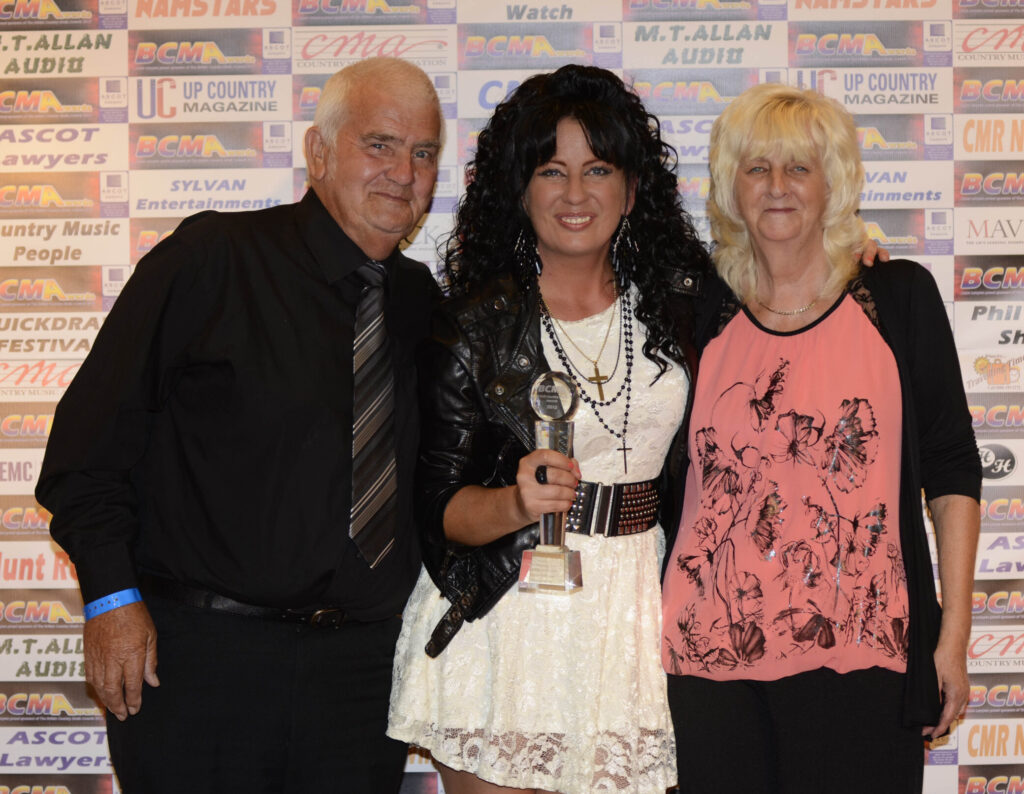 As Seen With…
Marty Wilde and the Wildcats, Eden Kane, John Leyton, Mike Berry, 
Ricky Valance, New Amen corner, Chris Montez, Swinging Blue Jeans, The Merseybeats, 
The Tremolos, Dave Berry & the Cruisers,  The Ivy League, Billy Ocean Geno Washington, Union Gap uk, Hermans Hermits…


3 x Solid Gold Tours
Bringing on Back The 60s Tour
Marty Wilde's  Dreamboats & Petticoats Nationwide Tour UK

Nominated for Best Female Vocalist by the 
BCMAWARDS = 2011 – 2012 – 2013 – 2014

Nominated for Solo Artist of The Year by the 
BCMAWARDS = 2012 – 2013 – 2014
BCMAWARDS WINNER of Best UK Female Vocalist  = 2012 & 2013


WRITER OF 3 TOP TEN UK COUNTRY CHART HITS
'WHEN I LOOK AROUND' – NUMBER 1 
'SHE KNOWS' – NUMBER 3
'GHOST IN  MY RADIO' – NUMBER 5
wanna know more? keep reading …..
My interest in music actually started after mum and dad bought me my first keyboard for christmas and as they were avid fans of country music i played along with my keyboard and that's where my love for country music started .
Friday nights were special for me as mum and dad used to take me along to their local country music club in Howden, East Yorks. My younger sister jenny learnt how to sing a couple of songs and used to bug the artistes so she could get up on stage and sing with them!!
i first ever went on stage at the age of 8yrs old, we attended a Tony best leisure country music holiday at Cayton bay near Scarborough . Me and my sister had entered the talent competition there as 'The Truckers Daughters' we came joint first place and with a lot of encouragement from the artistes playing the week long event we performed on the finale at the end of the week . i never sang back then, believe it or not i was too shy !! i played the keyboards whilst jenny sang . After we performed on the finale we were approached and asked to sing on Scunthorpe radio medica and then at other venues and festivals, so after bugging our mum and dad they bought us our first set of equipment and thats how it all started.
Eventually i started singing lead vocals and i learnt to play my dads 'unused' guitar, jenny went on to play keyboards and sing harmony vocals.
1991 we were awarded Britain and America's youngest country music duo award and was presented the award by great Bob Chapel at pontins Prestatyn. The next four years we performed all over the country , kings lynn festival , best of british, brean sands , Prestatyn sands, strumpshaw fest , witton castle plus many other venues, we also had the honour of being support act for Raymond Froggatt at many shows after he saw us.
I left school at 16 and moved on to working with different country bands playing acoustic guitar, bass guitar, or keyboards.
I was then asked to join a duo playing guitar and providing lead and harmony vocals in the mainstream cabaret circuit and eventually moved on to working solo a little while later.
At 19 my sister jenny left school and we formed a successful mainstream duo for 10 years , twice winning best duo for the yorkshire federation as well as best dance act.
When jenny decided to get married and settle down I returned to working solo on the mainstream circuit where I was awarded best female vocalist and also best female compère and presenter. I spent a lot of this time training with top vocal coach Tony Wayne and also received coaching and advice from Mark Ritchie presenter and writer for The Stage Newspaper.
Nancy Ann Lee
I decided it was time to return to my first love of country music . I chose to play a mix of traditional country music in my own style , along with the more up to date, popular / modern country. I also saw this as a chance to air some of the many songs I had been writing over the years.
I performed mainly in my self contained show but have been backed many times by some of the top UK country bands.
2010 i decided to also branch out into the 60's music industry after been thrown in at the deep end helping out last minute at a 60's theatre show.
'Anyone who has seen and heard Nancy sing live , will be aware of just how much she puts into her performance. Her strong and powerful voice can belt out those vocals and is equally impressive whether she is singing about subjects and in tempos as diverse as rousing rock 'n' roll or tender romantic numbers. Her stage presence will leave you breathless as her boundless energy and enthusiasm transmits to every member of her audience'
2011 – Nominated For Best Female Vocalist By The British Country Music Awards
2012 – Nominated For Solo Artist Of The Year and Best Female Vocalist By The British Country Music Awards committee .
Winner of best female award for 2012 Nancy also appeared at the awards ceremony and performed her own self penned song 'When I Look Around'.
'When I Look Around' reached Number One In The UK Country Chart and was quickly followed by Two more of her Self Penned Songs 'She Knows' & 'Ghost In My Radio' both reaching the top ten.
2013 – Nominated For Best Female Vocalist and Solo Artist Of The Year By The British Country Music Awards .
Winner of best female vocalist for 2013 and presented by Alvin Stardust and also performed her own written song 'Ghost In My Radio'
2014 – Nominated For Best Female Vocalist and best Solo Artist Of The Year By The British Country Music Awards.
2015 saw the release of Nancy's 12 track self penned album 'Heart & Soul'
About the album Heart & Soul – by Nancy Ann Lee
I've been an avid songwriter since the age of 13 . 'Heart & Soul' is a selection of songs I have written over the years throughout my career including the title track 'Heart & Soul'
Written by Eddie Allen and myself . Recorded at Active Edge Studios in harrogate and produced by Dan Mizen, Myself And Eddie Allen.
The Album Featured …
Nancy Ann Lee – Lead Vocals, Backing Vocals, Acoustic Guitar
Eddie Allen – Electric Guitar, Acoustic Guitar, 12 String Guitar
Dan Mizen – Drums, Bass Guitar, Piano, Hammond
Frank Mizen – Pedal Steel Guitar, Banjo, Electric Guitar, Acoustic Guitar, Dobro, Slide Guitar, Piano, Bouzouki
Steve Place – Backing Vocals, Lead Guitar
Music videos of my songs from this album have been aired on sky tv channel 191 and freesat tv channel 400 , the Phil Mack show which airs in the UK as well as Ireland and also the Smith & Rogers show.
The album is a worldwide release and available via download from itunes, Amazon, cdbaby and all major retailers.
The Little Miss Sixties Show
In 2010 Nancy decided to branch out into the 60's music industry after been thrown in at the deep end helping out last minute at a 60's theatre show.
'Little Miss Sixties' , has gone from strength to strength and has become a major name throughout the 60s circuit and truly bringing back the female element of this genre. chosen many times to play along side Mike D'abo, Chris Farlow, the Union Gap, Billy Ocean, New Amen Corner, Joe Longthorn, The Ivy League, Hermans Hermits, among others. 2015 I supported Gino Washington and the ram jam band amongst many ohers
'Little miss sixties' has played major 60's festivals along with various corporate shows and theatre shows around the Uk And Europe Including , Warners Hotels, Butlins, Haven, Pontins, Britania Hotels, Warners Entertainment amongst many others.
Marty Wilde and The Wildcats
After supporting Marty Wilde And The Wildcats at a show in early 2012, Nancy was asked to join the Marty Wilde Rock 'n' Roll Party Tour 2012. During the show she would take centre stage backed by The Wildcats Band as well as performing duets with Marty Wilde , Eden Kane And Mike Berry. This was Followed by another UK tour in 2014 with Marty Wilde And The Wildcats , Eden Kane And John Leyton . Amongst duets with Marty and covering female hits of the 60s backed by the wildcats throughout the show, Ishe also had the honour of performing "Johnny Remember Me" with john leyton which was the song that became a 1961 UK #1 hit single for him.
2020
2020 has been a very strange and trying year for artists and musicians and After many years of constantly touring the UK and Europe it proved very difficult at first for Nancy to adjust to not being on the road but with the support of Eddie Allen and Anthony Lomas they decided to use this time positively and creatively by working on a new show, album and Christmas single.
The 1st Dec 2020 saw the release of 'Cowboy at Christmas' which was warmly received by the media and fan base.
Nancy, Eddie and Anthony all realised some Christmas cheer is what was needed during these dark times, and it was a good project to showcase the qualities to follow in the upcoming release of Their new album collaboration 'love so deep' due for release in 2021.
2021
Nancy is very much looking forward to being back on the road but even more so as she will be joined by Eddie Allen and Anthony Lomas at many shows specifically for GN Holidays throughout 2021 where they will cover a selection of genres including songs from Nancy's country, 60's, Lulu, and Cabaret shows along side some of Nancy's original compositions.
2023
Well, you can tell I've been busy as WOW!!! it's 2023 already!
there's a lot to report but for now be patient as I build this new website .
take care love & peace , Back soon Nancy xx