QUATTRO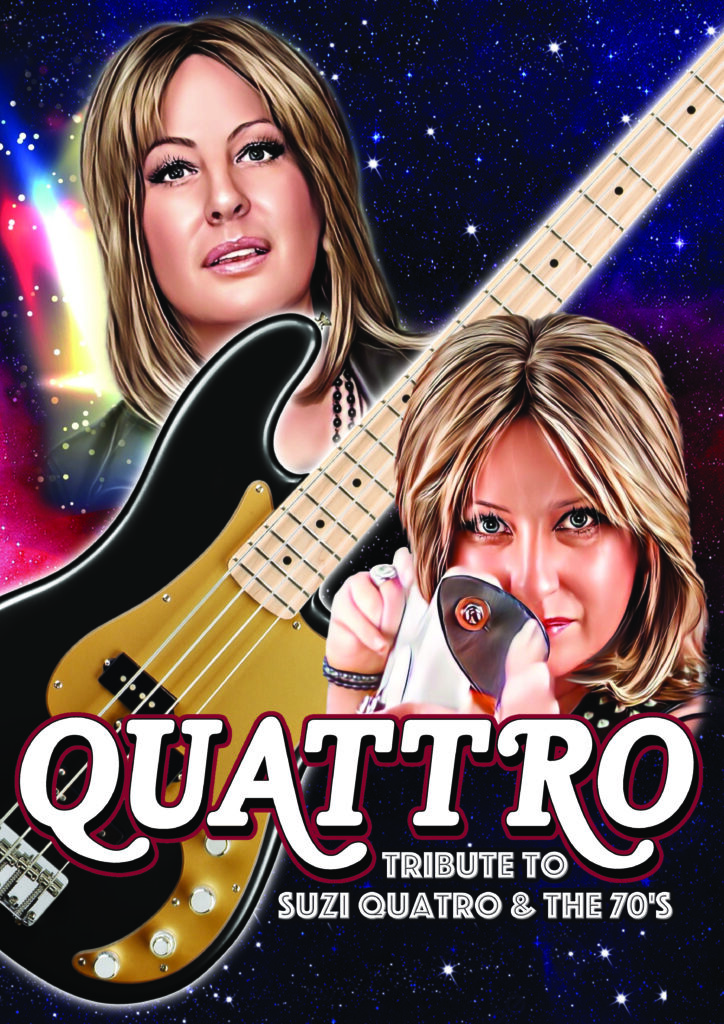 NANCY ANN LEE – BASS GUITAR, LEAD VOCALS
EDDIE ALLEN – LEAD GUITAR, VOCALS
ANT LOMAS – KEYBOARDS, VOCALS
RUSS CARSLAKE – DRUMS, VOCALS
QUATTRO !
The UK's only tribute to the one & only
Suzy Quatro & the 70s

A MUST SEE FOR ANY SUZY Q or 70's FAN!
Bringing you all the hits including…
DEVIL GATE DRIVE
CAN THE CAN
STUMBLING IN
IF YOU CAN'T GIVE ME LOVE
SHE'S IN LOVE WITH YOU
48 CRASH
Along with some of the biggest hits of the 70's decade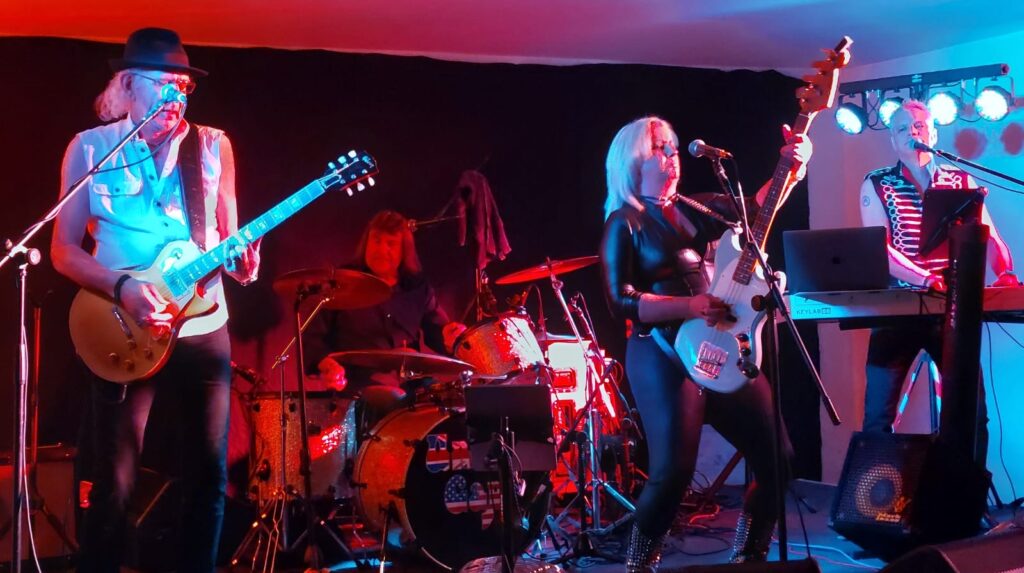 Susan Kay Quatro (born June 3, 1950) is an American singer, bass guitarist and songwriter.
In the 1970s, she scored a string of hit singles that found greater success in Europe and Australia than in her homeland, reaching No. 1 in the UK, other European countries and Australia with her singles "Can the Can" (1973) and "Devil Gate Drive" (1974).

Quatro released her self-titled debut album in 1973. Since then, she has released fifteen studio albums, ten compilation albums, and one live album. Her other solo hits include
"48 Crash", "Daytona Demon", "The Wild One", and "Your Mama Won't Like Me".

Following a recurring role as bass player Leather Tuscadero on the popular American sitcom Happy Days, her duet "Stumblin' In" with Smokie's lead singer Chris Norman reached No. 4
in the US.