2ATOMIC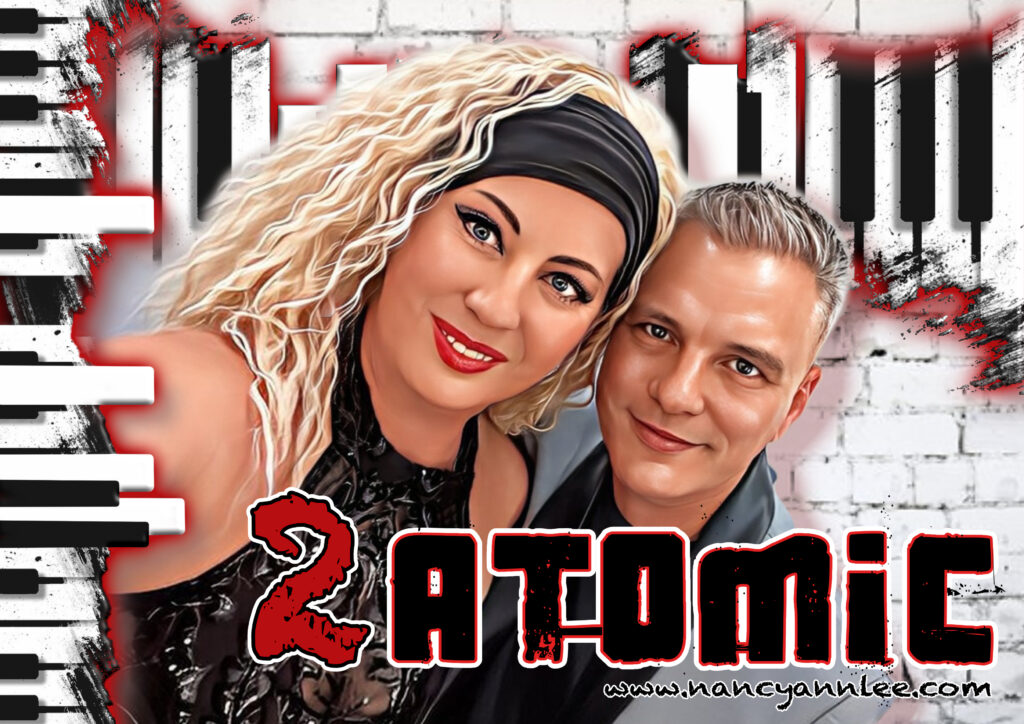 2ATOMIC is one of the best shows to cater for any Party, Show or Corporate Event.

With an extensive repertoire of songs from the 50's to present day, your playlist can be tailor made to suit your event.

Want that special song? or having a themed event? No problem!
We make the time to speak with you and discuss your event in as much detail as possible to make the show unique to you.

2ATOMIC can also be scaled to suit any event…
Intimate piano/lounge vibe? – Nancy Ann Lee (Guitar& Vocals) & Anthony Lomas (Piano & Vocals) play you all the hits and classics creating a relaxing acoustic environment.

Throwing a party ? – then take your pick from a duo or trio right through to our all out 5 piece function/corporate band.

No venue too BIG, No venue too small !

50's, 60s, 70s, 80s, 90s to Present day

ROCK, POP, DANCE, COUNTRY, JAZZ, BALLADS, ROCK N ROLL, we got it all!

No need for a Dj, we can take care of the downtime/party time in between sets, even customising the playlist for you.

Each show comes with the required P.a system to match requirements.